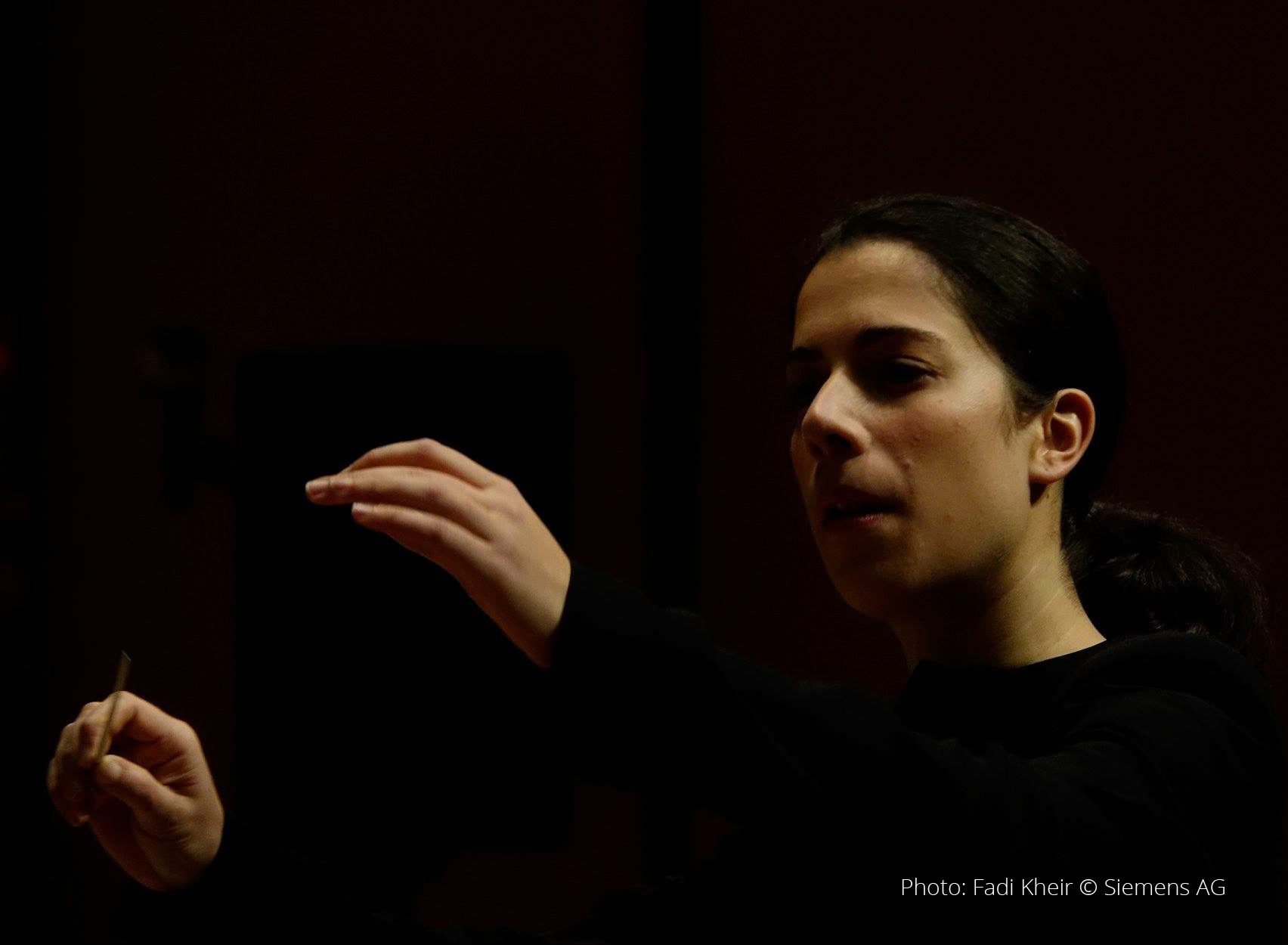 "French conductor Marie Jacquot has audible experience, inspiration and routine at the age of twenty-eight. [...] At Messiaen's abyss, the DSO is bubbling with virtuosity, while the simple lines that surround it seem rather insubstantial in the violins. But that Marie Jacquot does not charge these melodies sentimentally is convincing as a musical approach. In Ravel's fairy tale suite 'Ma mère l'oye', too, the contrasts sparkle in the colorful lightheartedness of 'Le petit poucet' and the energetically successful splendor of the final 'Le jardin féerique'."
"Beginning with the overture, the scenery of Susanne Hiller delighted … and the philharmonic orchestra played animatedly under the baton of Marie Jacquot. […] And when Figaro appeares to shave the old man, the pleasure is complete, because the acting on stage is perfectly synchronized with the music. The latter shines with virtuosic musical effects. It caresses the hearts of the listeners and soars to tumultuous heights, only to unravel the tangle of passions with stunning ease and wit."
"Il barbiere di Siviglia", premiere on 10 March 2018, Mainfranken-Theater Würzburg
"It opened with Antonio Salieri's symphony "Il giorno onomastico", a piece full of elegant grace, which underwent a real transformation under Jacquot's hand. After the ouverture - like lively opening movement and the almost weightless agile larghetto, especially the finale, with its precisely framed variety of themes, gained a richness that was not to be expected from this work."
A. Salieri - Symphony "Il giorno onomastico", Recreation Orchestra Graz, Concert on the 12th of February 2018
"With refreshing, finely balanced interpretations of choral-symphonic works and entertaining orchestral pieces, conductor Marie Jacquot, the Staatsorchester and the choir of the Musikverein Darmstadt, succeed in illuminating many of the Christmas facets in the crowded theatre."
"Musically, too, this 'Nabucco' is extremely satisfying: The new First Kapellmeisterin Marie Jacquot succeeds in her first own production something like a rehabilitation of the piece. Under her energetic lead, the superbly prepared ensemble reveals just how much color, drama, poetry and depth are in the entire piece and not just in the prisoner's chorus. The orchestra plays a key role in this, with its tactful and sensitive precision."